Attack of the Franken Bunnies
Attack of the Frankin bunnies is an in studio project with a primary focus on physics based fun. You will get to see a lot of work in progress and half implemented bits and pieces as the project moves along. Feel free to comment add suggestions, ask a question or just drop by now and then for a peek.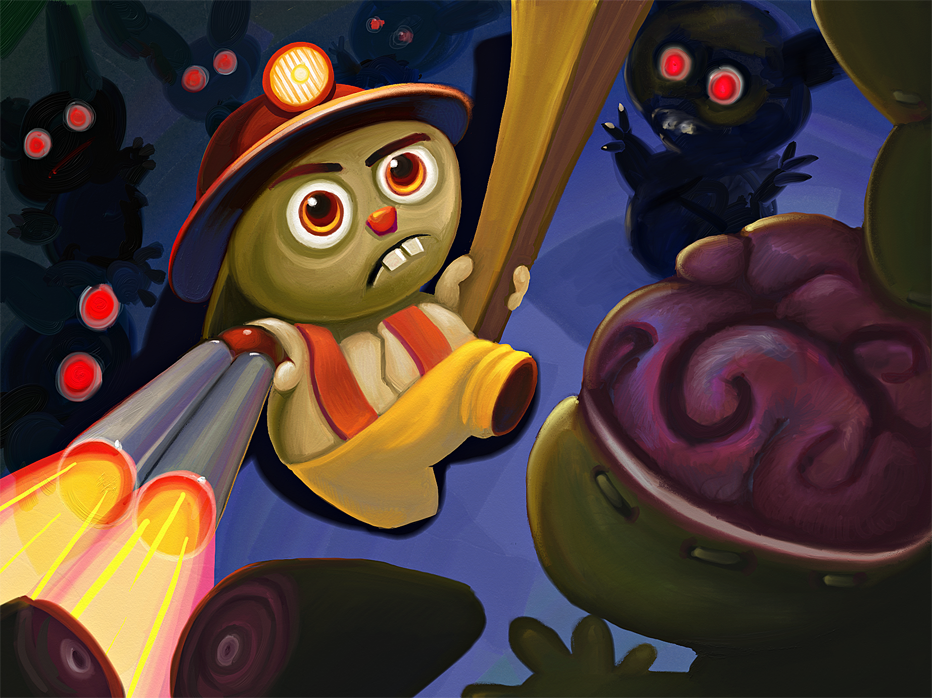 The plot....... don't get too excited is not shakesphere.
You're Jack O'hare and looking forward to a rest after a day falling timber. It's dusk and the fog has followed you down Craggy Ben's pass to the outskirts of Sticksville. You turn into your small plot when through the dim light of your pickup, you notice something odd. The macabre bobbing jaunt of the un-dead.
Well aint that inconvenient? It's lucky that you just happen to be a Lumber Jack with all the tools of the trade needed to dispatch.... erm, rescue the poor folk of Sticksville. With chainsaw, shot-gun, flairs and a big lump of wood at hand, you plunge your way into the foggy undead soup.